! Recycling of (photographic and other problematic) waste materials; trefwoorden hitwords search: Edelchemie,Nederland,Deutschland,France,België,Belgique,United Kingdom,UK,Europe, environment,Highly Problematic Waste,photographic,commercial services, ecologisch systeem,hygiénische hulpprodukten,synthetische wasmiddelen,biologisch afbreekbaar, ecosysteem,ecosystem,landbouw,agricultur,bio-industrie,insecticiden, pesticiden,hormonen,antibiotica,electronica,industrie,fotografische,zure regen, recuperatie,milieuproblemen,nuloptie,Hoog Problematisch Afval,afvalwater,gas-emissies, energie,uitloogbare assen,zilver,silver,milieutechnologie, Rohstoffen,photochemisch,Rückständen,Müllverbrennung,Abfall,Abwasser,Reststoffe Film,Papierabfall,Fotochemikalien,Abfällen,Abfallverwertung,Entsorgung, Abfallgesetz,Gaswäsche,Verglasung,Schmelzen,Metalle,Silber,Wirtschaftskreislauf, Natürliche Abfallbeseitigung,Umwelttechnologie,Bauindustrie, système écologique,produits d'entretien et d'hygiène,détergents synthétiques, bio-dégradables,capacité naturelle de régénération,agriculture,industrialisé, insecticides,pesticides,hormones,antibiotiques,industrie,chimique,électronique, photographique,pluies acides,système de régénération,problèmes de l'environnement, programme de recherches,processus chimiques naturels,option zéro,lois chimico-technique, déchets hautement problématiques,d'eaux usées,émission gazeuse,énergie,cendre solubilisable, argent>
Edelchemie Panheel BV

Artwork made from processed waste materials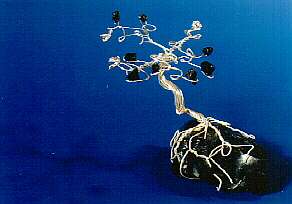 Growing volumes of waste need environmenttally-friendly treatment
Edelchemie Panheel bv is a Dutch company that processes Highly-Problematic Waste in an effective and efficient manner.
Despite all initiatives, the volume of many types of waste will continue to grow in future years. Waste treatment - in compliance with government regulations - is therefore ever more increasingly important and must be carried out effectively and efficiently to keep both environmental and economic impacts to a minimum. Any unnecessary links in the disposal chain (e.g. brokers) should be avoided. An Environmental Care system must be in place to promote such effective disposal.
|Further English language information on Edelchemie| or |Home|

Patented processing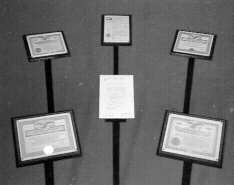 Products of waste treatment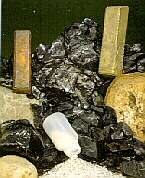 Groeiende afvalstroom vraagt milieuvriendelijke oplossingen
Edelchemie Panheel bv is een Nederlands bedrijf dat op zeer effectieve en efficiënte wijze hoogproblematisch afval kan verwerken.
Een groot aantal afvalsstromen groeit de komende jaren fors. Afvalverwerking - op een door de overheid voorgeschreven wijze - speelt een steeds belangrijkere rol. Hoogwaardige verwerking moet effectief en efficiënt zijn. Milieurisico's worden geminimaliseerd. Onnodige schakels in de verwijderingsketen moeten worden voorkomen. Een milieuzorgsysteem zal een doelmatige verwijdering bevorderen.
|Verdere Nederlands- en Vlaamstalige informatie over Edelchemie| of |Home|

Gepatenteerde processen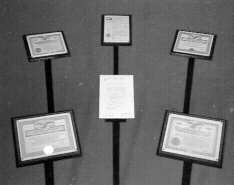 Produkten uit de afvalverwerking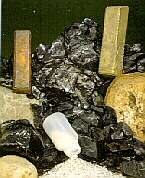 Wachsender Abfallstrom verlangt umweltfreundliche Lösungen
Edelchemie Panheel bv ist eine niederländische Firma die hochproblematische Abfälle auf effektive und effiziente Weise verwertet.
Eine Vielzahl an Abfallströmen wird in den kommenden Jahren stark wachsen. Die Abfallverwertung - wie von den Behörden vorgeschrieben - spielt eine immer wichtigere Rolle. Eine hochwertige Verwertung muß effektiv und effizient sein. Umweltrisiken werden minimalisiert. Überflüssige Zwischenglieder in der Entsorgungskette müssen verhindert werden. Ein Umweltschutzsystem fördert die wirksame Entsorgung.
|Weitere deutschsprachige Informationen über Edelchemie| oder |Home|

Patentierte Prozesse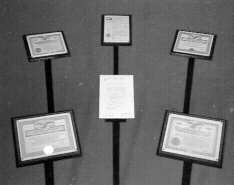 Produkte der Abfallverwertung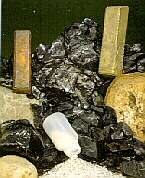 Une solution qui respecte l'environnement
Edelchemie Panheel est une société Néerlandaise, spécialisée dans le domaine de l'élimination des déchets à haut risque, par un traitement supérieur qui est à la fois efficace et effectif
De nombreuses sortes de déchets augmenteront encore fortement au cours des prochaines années. Le traitement des déchets - d'une façon préconisée par les pouvoirs publics - joue un rôle de plus en plus important. Un traitement de qualité supérieure doit être efficace et effectif. Il limite les risques pour l'environnement. Il faut éviter les maillons inutiles dans la chaîne d'élimination. Un système qui se préoccupe de l'environnement favorise une élimination efficace.
|De plus amples détails concernant Edelchemie| ou |Home|

Technologie brevetée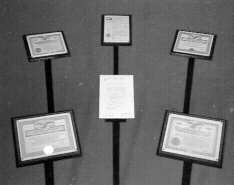 Produits du traitement des déchets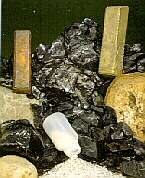 |E-mail Edelchemie|

|Home|

Copyright © 1996 Edelchemie Panheel bv, St.Antoniusstraat 15, 6097 ND Panheel, The Netherlands